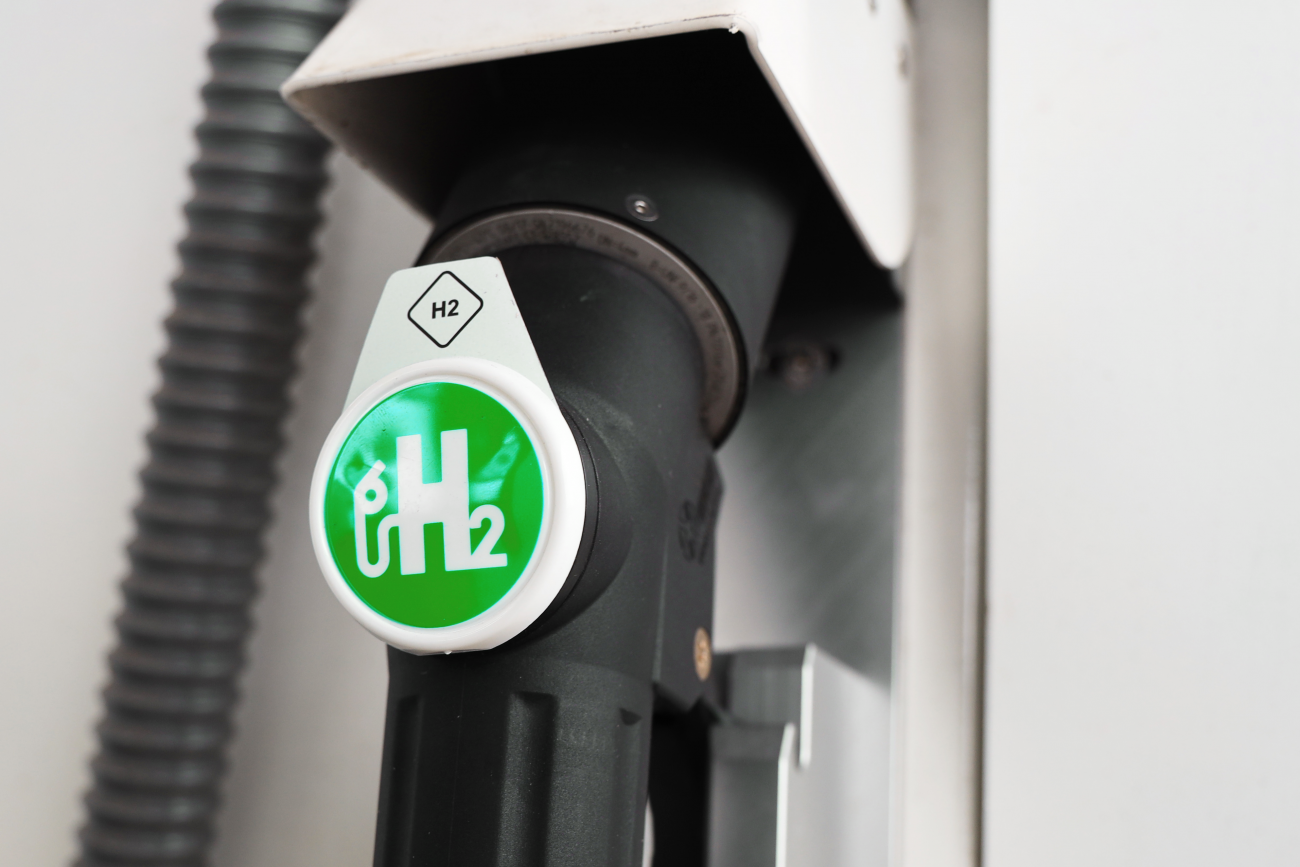 Blog : Hydrogen, big role for the worlds smallest molecule
Hydrogen is back in business, more than 10 years ago the hydrogen economy was a buzz word amongst many investors. George W. Bush predicted a strong future for hydrogen in one of his speeches in 2003. Since then a lot happened but never the significant breakthrough everybody was waiting for.
Why is hydrogen the ultimate power molecule? The most important reason is that it contains a lot of energy per kilogram and it burns without releasing CO2.  Secondly, because it can be produced from water and renewable power via electrolysis, a process imaginable at large scale.
Why did the hydrogen economy not happen (yet)? Mainly because the price of green hydrogen (produced from renewable power and water) remains much higher than grey hydrogen from natural gas. Since Bush's speech, the shale gas revolution took place in the USA, which pushed the hydrogen economy decades back. Maybe the most important reason :  hydrogen is the world's smallest molecule, it has a very low density, is very difficult to transport with existing infrastructure, and problematic when it comes to storage.
The current status in the Netherlands is a 1 MW Electrolyser connected to a solar farm and many plans and feasibility studies going from 100 MW to 1 GW to finally 10 GW range. The last one is the NortH2 project by Shell, Gasunie and Seaport Groningen. My personal opinion is, therefore, that the hydrogen economy is going to happen for the Netherlands, and it will most likely start in Groningen.
Why Groningen? After the closing of the Groningen gas field, a major gas grid will be used less. This grid connects Groningen with the Ruhrgebiet, Chemelot, Amsterdam, and Rotterdam with their major industrial clusters. There is ample opportunity for wind at sea in the Groningen North Sea area. There is little power use in the province itself and the creation of new very expensive power lines can be avoided by using and modifying the existing gas grid. In short, the reason that the hydrogen economy will start in Groningen is the connection to large amounts of stranded green power capacity, excellent pipeline connections to the large industry clusters in NWE, ample land and labour.
Other areas of interest for Hydrogen production are in Rotterdam, Amsterdam/Ijmuiden, and Terneuzen/Ghent. The common denominator is access to wind power from the sea without major power transport inland.
What about Chemelot and other inland sites? Due to the absence of a sea connection and availability of large amounts of green electricity, those sites work on alternative methods to produce hydrogen more tuned towards the inland position. These alternative green processes are creating much more momentum here as in the rest of the Netherlands, because it is based on other unique advantages of the area. Maybe it is a bit like the saying, "when two dogs are fighting over a bone, the third one runs away with it"